Case Study: zPizza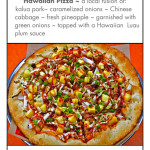 With plans to market their food product on trans-pacific flights from the US and other overseas locations, zPizza in Honolulu needed a simply luscious looking photograph to advertise their local food to tourists flying into Paradise. The image had to be aesthetically and technically strong enough for Hawaiian Airlines to exhibit across their fleet.
The Marketing Problem/The Imaging Solution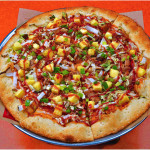 Realizing self-help photography saves money at the expense of quality, zpizza management realized it lacked the proper photographic lighting equipment and corporate expertise to capture the flagship image needed for their ad campaign. The leadership clearly understood to entice someone to eat your food, to try your recipe, or to hire your services, images are needed that bring an appetite, not make one lose it.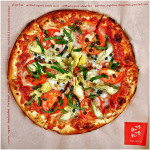 Composing their 7-part pizza to best emphasize the crust's crispness, the diversity of the ingredients inside, and "show the taste", I lit the product to showcase its natural valleys and plains, highlights, contours, angles and curves (Yum!), while keeping the product almost shadow-free except to accentuate depth and definition.


Vivid and vibrant on publication paper stock, web pages, and other ad media, the success of the zPizza "Taste Of Hawaii" ad campaign exceeded expectations.