Case Study: AMS Naturals eCommerce Website Product Photography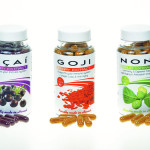 As part of an advertising retrofit, AMS Naturals of Honolulu, required upgraded product website photographs. From their product line of various holistic pills, skin solutions, foodstuffs, and other specialty items, their pills were to be rendered in a fashion to ensure crystal-clear clarity and composed with maximum product emphasis.
A Hawaii Companies Marketing Problem/The Precision eCommerce Imaging Solution
Historically, AMS Naturals accomplished self-help product photography with the intent to portray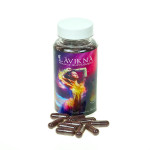 their products surrounded by a daytime "island" environment. The uncontrolled ambient light used to illuminate their small medicinal and other products caused deep lighting extremes and flattened colors.
For many, many years the classic neutral white background has proven to be the background of choice to ensure clean, focused marketing photographs devoid of distractions or severe shadow casts. AMS Natural recognized the benefits the pure white background (which presents its own list of shooting challenges) presented, specifying it in their scope of work for business website photographs. I provided images in file sizes small enough to portray thumbnail checkout icons through those large enough to print vehicle truck wraps and more.