Pricing
Product Photography Pricing Is Determined Per Piece, 10 Pieces Minimum.  
Each Product Receives A Maximum 3 Poses.  
We Quote Rates For Amazon And Other Multiple Pose Requirements.
BASIC SERVICES – $25.00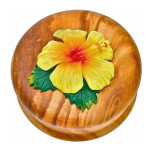 With our Basic Level Service, we use our standard lighting that consists of 2 professional grade studio strobe lights producing great results with most products. This service level is ideal for non-reflective items such as stuffed animals, baseball caps, and hand carved wooden statues. The Basic Level is perfect for our budget-minded customers. Photographed on a pure white background.  Each product receives a maximum of three poses.  Multiple poses Amazon 4 to 7 poses
ADVANCED SERVICES – $35.00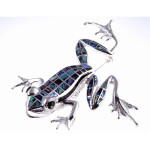 Our advanced level service is the best choice for items such as decorative cut glass, and hard-to-photograph reflective products. With our Advanced Service, we take additional time to create a custom lighting plan and use as many professional grade studio strobe lights as needed, along with reflectors and light absorbers, to take advantage of your product's individual shape, texture, and lighting requirements, thereby achieving the best possible image with a single exposure..


CUSTOM SERVICES – $45.00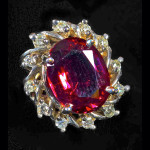 If you're looking for the highest quality image, this level of service is your best choice. Most commercial products (as in magazines) are made up of a combination of different photographs. In order to create a finished photo of superior quality, the varying elements often benefit from being lit and photographed differently. The separate photographs are then combined in Photoshop to create a finished image that is of a much higher quality than would be possible using a single exposure.
---
Food and Business Event Photography
Pricing the complexities of shooting phenomenal food photography or determining a set rate for the multitude of business events involves a complex process that does not translate well to a standard set price. Every job is unique. I suggest we meet for introductions, fellowship, and discuss your marketing needs in detail.
Your photography requirements, deadlines, and any unique needs provided in a scope of work allows me to return an accurate quote.
---
On-Location Formal Business Portraits
– Flat rate $350.00 per One-Hour Session –
Includes installation and operation of a fully equipped formal portrait studio setting at your location of choice. Your business photographs are captured using controlled strobe lights to ensure the most accurate skin and hair tones, eye color, etc.
Our Profoto brand lighting system, the industry standard for portraiture, renders far superior professional portraits those taken under bright existing light or with ordinary flash. The adage "Lighting makes the photograph" is true. We encourage up to three (3) clothing changes during your session for each set of waist high and/or and head-and-shoulder business poses.
After creative post-production enhancements, you'll receive up to 50 edited photos on disk, each in high, medium, and low-resolution format. All come with unlimited shared copyright release in writing. For quick selection, we include numbered thumbnail photos that correspond to your master photographs, along with a single Acrobat photo file showcasing all your portraits.
---
Commercial & Residential Real Estate
We offer include extreme quality property photographs formatted to broker MLS specifications, amenities such as specialized lenses to reduce or eliminate room distortion, and 138MB photo files ideal when the highest level of quality and detail is needed for upscale unique real estate.
Apartment
500 -­‐ 1000 sq. ft. -­‐ 1 to 1 ½ bathrooms
Interior & Exterior: $175.00
Apt/Condo/Single Family Home
1001 -­‐ 2000 sq. ft. -­‐ 1 to 2 ½ bath
Interior & Exterior: $250.00
Single/Multi Family Home
2001 -­‐ 3000 sq. ft. -­‐ 2 to 4 ½ bath
Interior & Exterior: $300.00